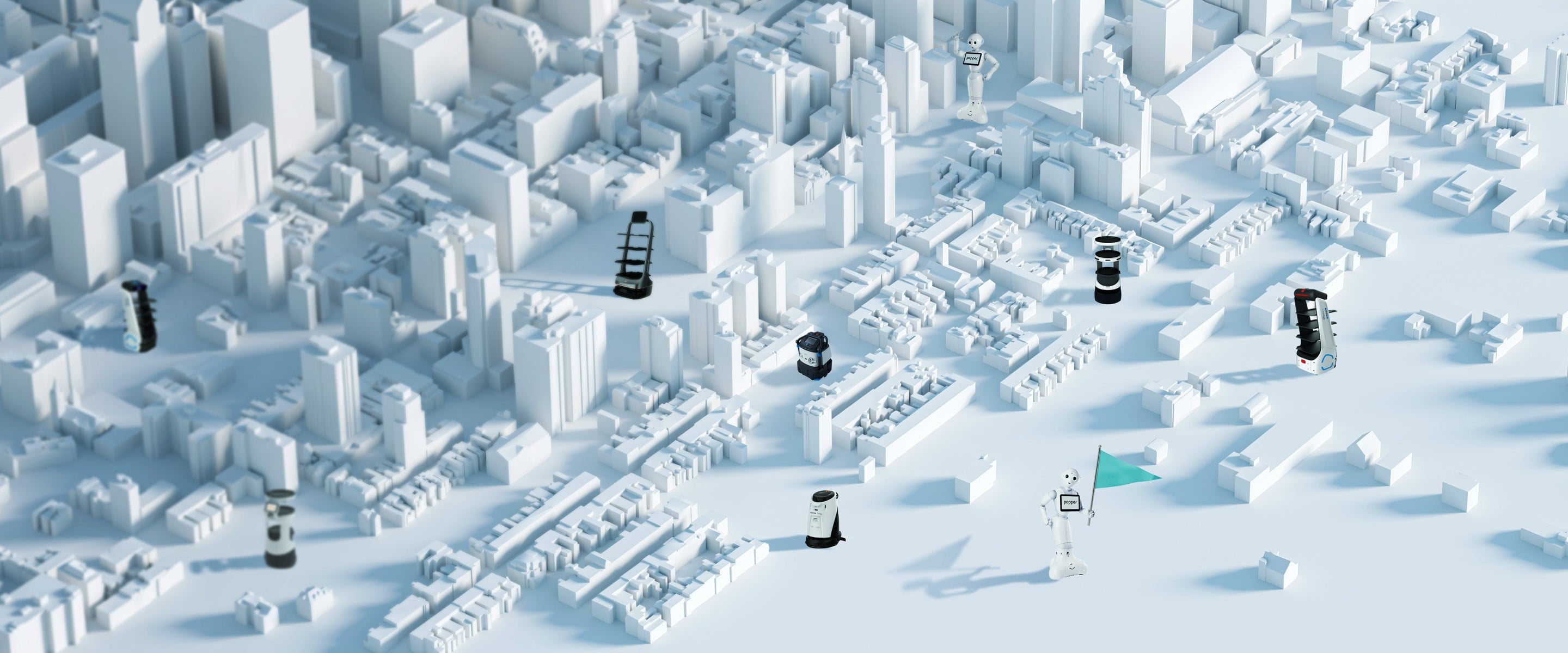 The Power of Robotics to Benefit Humanity.
We relentlessly pursue the creation of everyday robotics that assist people, making their lives easier, safer, and more connected.

As the leader in robotics, we are driven by a unique "people-first" approach to designing and developing robots that empower and benefit humanity.
A world of robotics.
A world of possibilities.
The challenge today is no longer how to build robots. It's how to get the most out of them.

We have unrivaled knowledge that has been built up through experience and experimentation as the robotics industry leader. We gather a vast trove of operational data every day from our robots in different countries. We also leverage the extraordinary technologies of our corporate partners around the world.

These are the resources we utilize to tackle the challenges and meet the needs of both robot developers and robot users from every conceivable angle.

We are a robot integrator, and our goal is to create new, hitherto unimagined value by introducing robots into ever increasing aspects of business and everyday life. Step into a different kind of future with SoftBank Robotics.
SoftBank Robotics as a "Robot Integrator"
We provide comprehensive services for both business enterprises considering robots to optimize their business and robot manufacturers developing new products and services.

No.1 in Sales Globally for the Professional Indoor Facility Mobility Robots Market
70+Used in over 70 countries worldwide
40000+More than 40,000 SoftBank Robotics robots has been produced so far
*As of April 2022, according to Grand View Research "Professional Indoor Facility Mobility Robots MARKET ANALYSIS -CUSTOM REPORT"
Our 3 key strengths.
We create value that no one else can provide
01 | First-Mover Advantage

Optimal solutions based on an endless stream of data.

02 | Total Solution

Meeting the needs of makers and users from every conceivable angle.

03 | Connect & Create

One-of-a kind solutions through collaboration not competition.